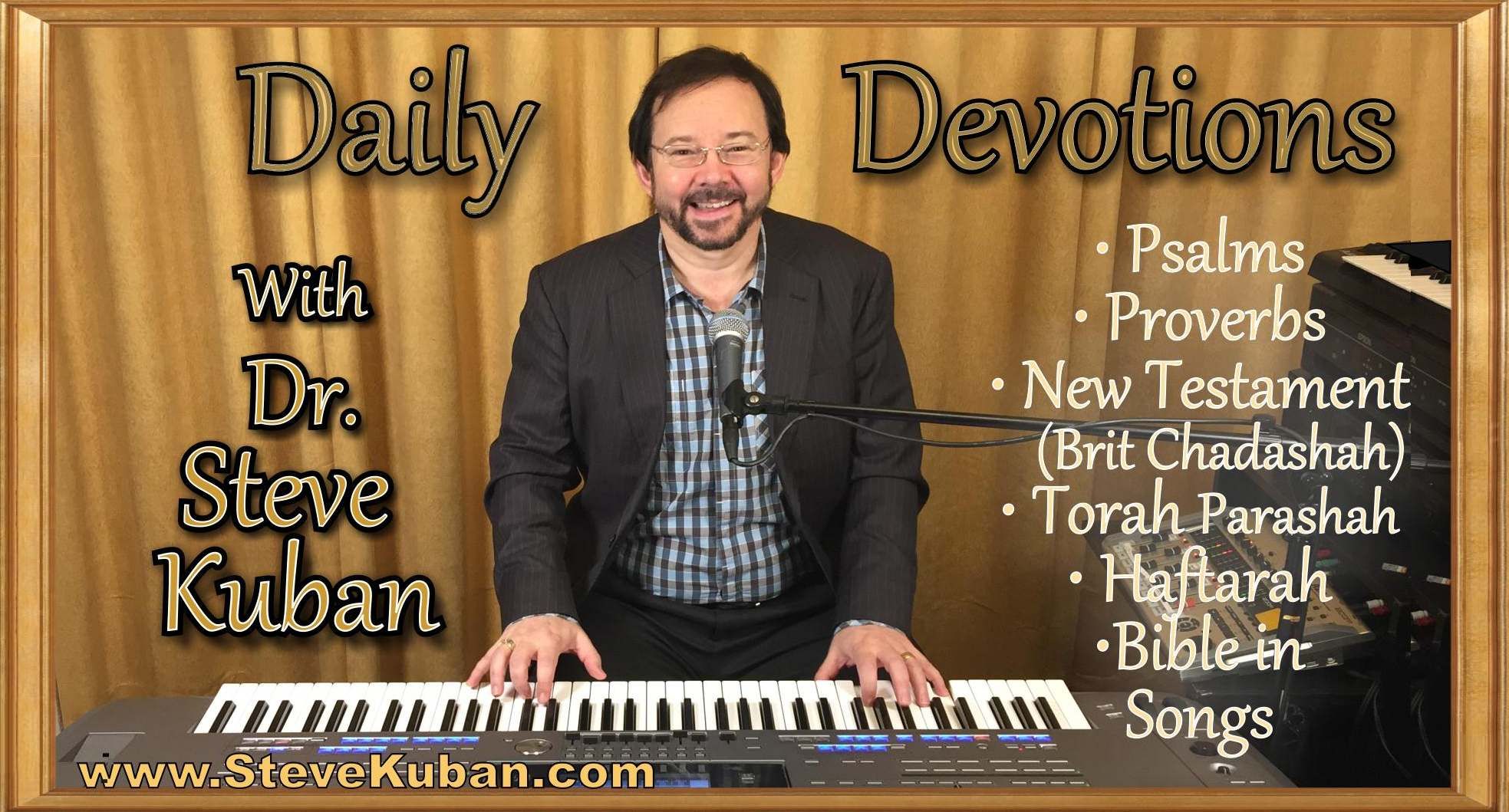 Today we are beginning a new monthly cycle of Bible reading. Would you like to join us for the next 30 or 60 days? You'll be very blessed!
It's good to read through the Bible systematically. We use two Bible reading plans: a 30-day plan and a 60 day plan. 
The 30-day plan is for reading the Psalms, Proverbs, Acts and Revelation through each month 
The 60-day plan is for reading the Torah through in two months. (Torah or Pentateuch refers to the first five books of the Bible written by Moses) 
There are many other Bible reading plans: for a week, a month, or a year, or for reading through a particular Book of the Bible in a certain amount of time. Bible.com has some excellent plans. For example you can read through A Harmony of the Gospels in 30 days.
►30-day plan:
Each day we read:
Five Psalms 
One Proverbs
One chapter in Acts
One chapter in Revelation
By reading Psalms through each month, we are filled with songs of praise. Many songs have come to me over the past 30 years as I've read five Psalms each day of the month!
By reading Proverbs each day, we are filled with the wisdom of God!
By reading Acts, we come to understand how Yeshua fulfilled the Torah and Old Testament scriptures, the power of His Name, and the power of the Holy Spirit working in believers. We see the life of Paul up-close and personal, inspiring us all to go higher for God! We see how thousands were saved when Peter, Stephen, and Paul preached Yeshua from the Old Testament Scriptures (there was no New Testament during their time). The Book of Acts reiterates the truth that we need to understand the Torah!
Revelation is filled with songs in heaven(!) and judgments upon earth. It's sobering, and causes us to repent and get right with our Maker! And we see how it all ends. Revelation is good to read each month!
When to begin?
Of course one can begin any time. But having a regiment or systematic reading plan is valuable. Personally I use the Hebrew calendar for most of my Bible reading, including 30-day, 60-day, and one-year Bible-reading plans, because all the Jewish Festivals follow the Jewish calendar (Passover, Pentecost, Feast of Trumpets, Feast of Tabernacles, etc), and thus reading in sync with the Jewish calendar just makes everything so much easier to grasp and understand.
Here is the order of the Jewish months in one year: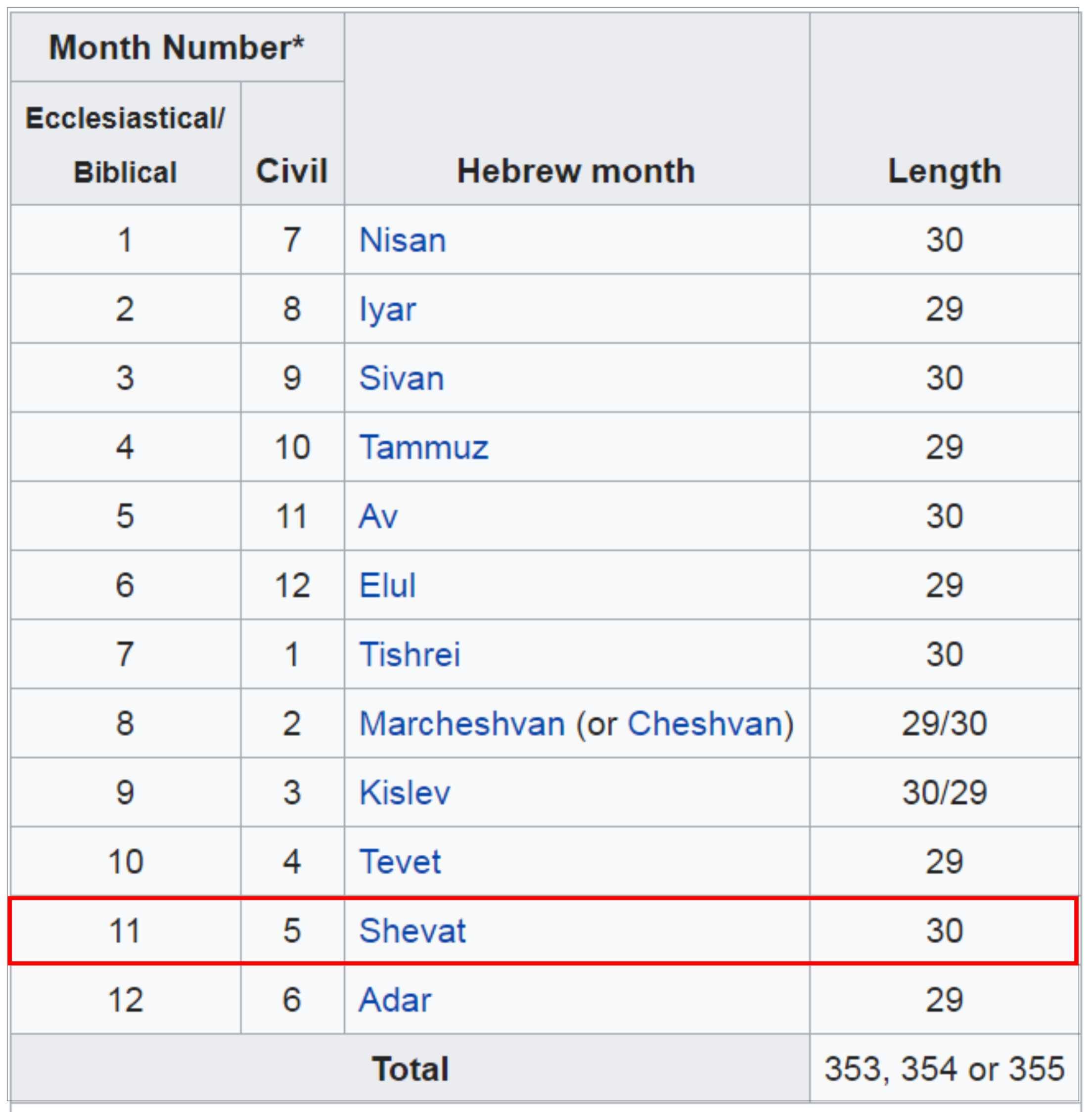 Every month I follow both a 30-day plan, and the Torah plan that takes two months. (I also follow the Jewish practice of reading through the Torah every Shabbat in each year.)
Today is 7 January 2019, or 1 Shevat 5779. Now is a great day to begin a new cycle of 30-day and 60-day Bible reading!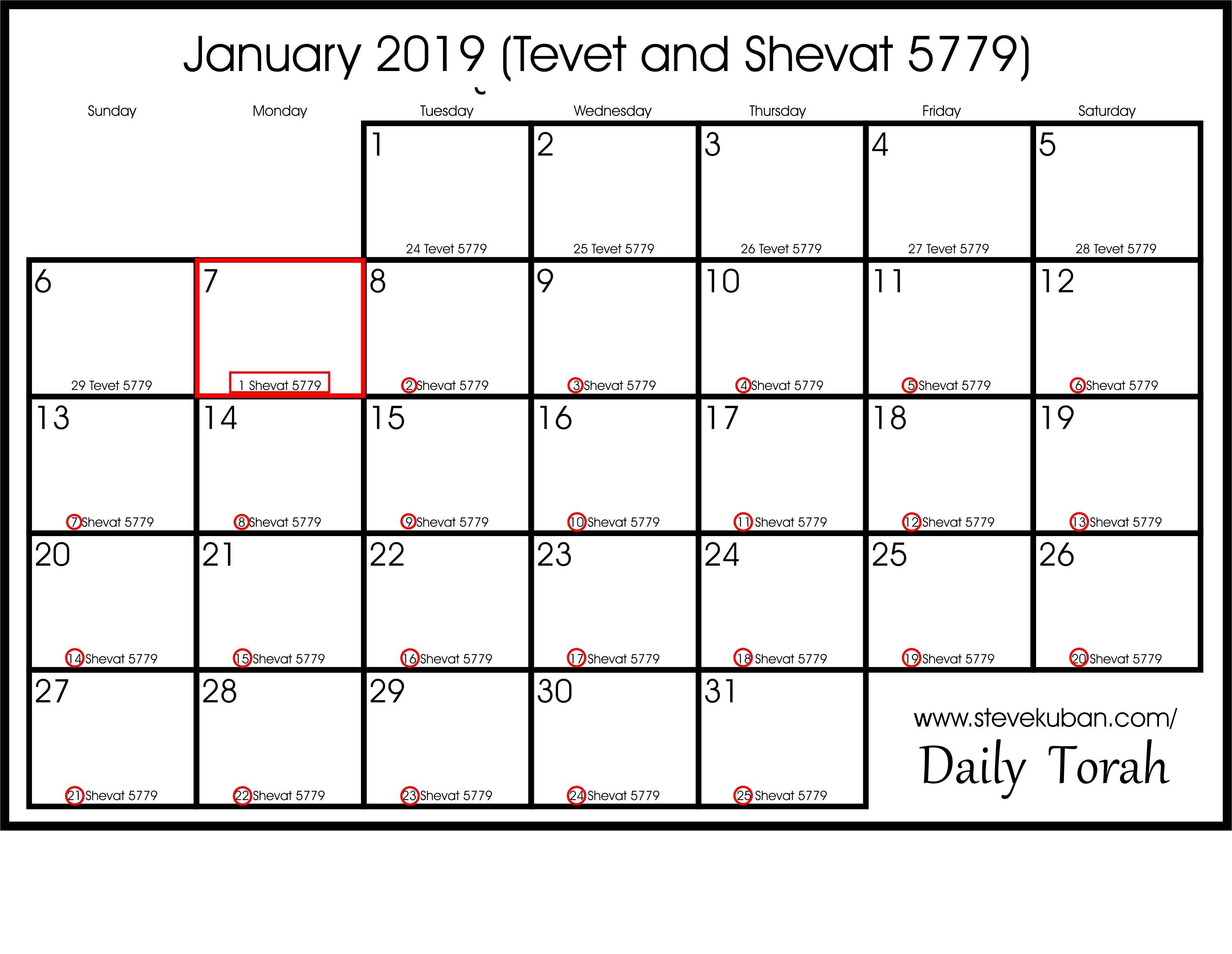 ► 60-day plan
We read the entire Torah over the next 60 days, plus related passages in the Prophetic Books (called Haftarah in Hebrew) and the New Testament (called Brit Chadashah in Hebrew).
It's a Jewish idea!
For the past 2,500 years the Jewish people have been using a "one-year Bible plan" to read through the entire Torah in one year. They divide the Torah into 54 weekly bite-sized portions called parashah (which means "portion" in Hebrew). One parashot is read each week in the synagogues every Shabbat (Saturday). 
We use the same system, but with one difference: we read one Torah portion each day (not each week). This enables us to read through all the Torah in 54 days. We'll then take a 6-day break and start all over again for another two-month cycle. At the same time we read Psalms and Proverbs through each month.  
Does this take a long time to read all this? It depends. My wife and I read out loud to each other, which takes us about 40 minutes each day. If you read to yourself it can take much less time, especially if you read quickly. But reading this amount of Scripture is really worth it! We've been reading systematically like this for many years, and God has blessed us so much through His Word! We can attest that because of this YHVH (our Heavenly Father) and Yeshua (His Son) have truly begun to "write the Torah" upon our hearts by the power of the Ruach HaKodesh (the Holy Spirit). We encourage you to try this, even for one month. You'll be amazed and so very blessed, as YHVH's Torah gets inside you!  
Here is Torah portion #1,"Bereshit" ("In the Beginning") — Genesis 1:1 - 6:8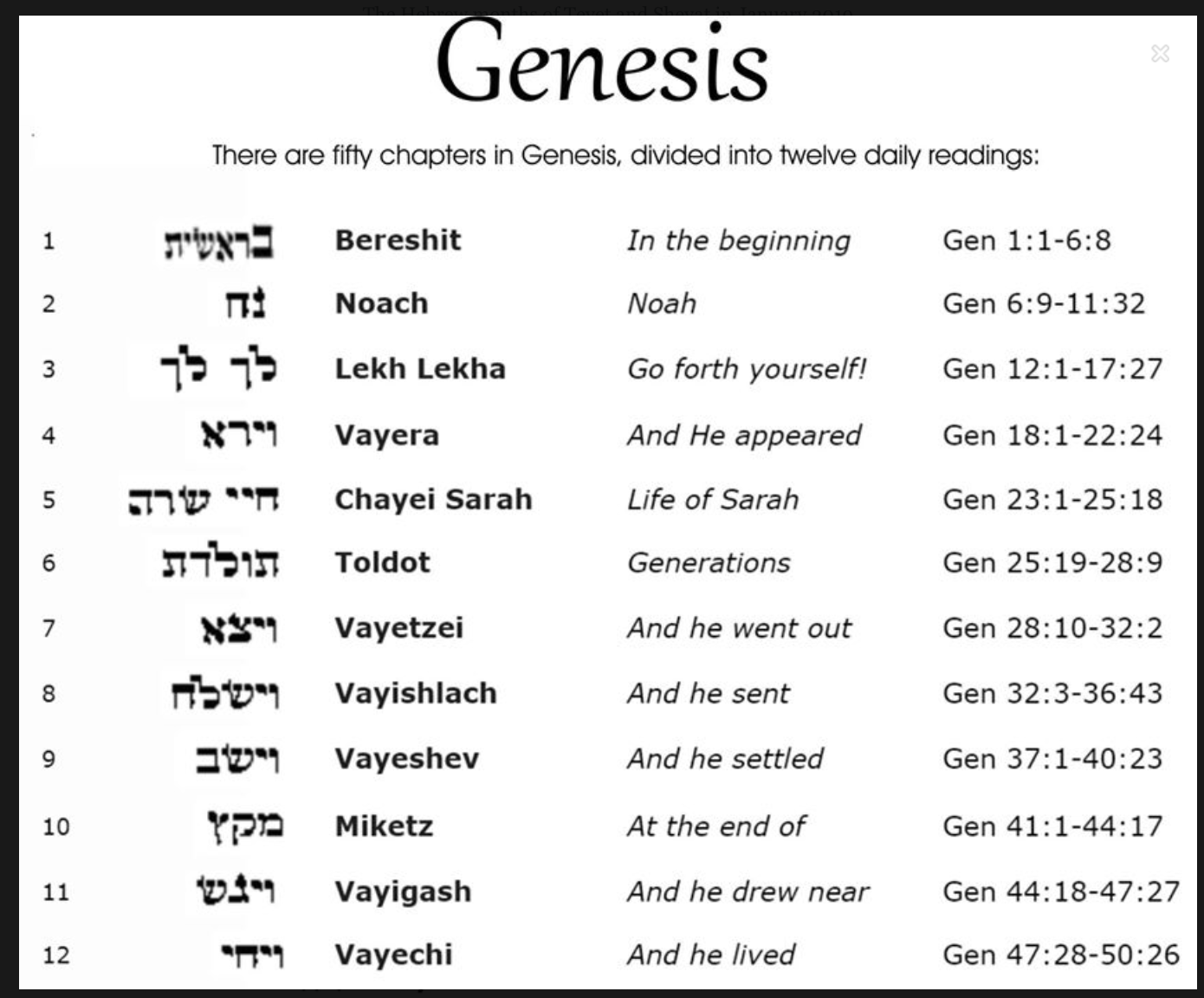 The twelve Parasha (portions of reading) for Genesis (Bereshit) 
Each Torah Portion (Parashah) has a related Haftarah and Brit Chadashah portions 
For a complete listing of all 54 Torah portions visit https://hebrew4christians.com/Scripture/Parashah/Summaries/summaries.html  
There you can click on each Torah portion's name and be taken to a wonderful exposition of that portion.
Created by Messianic believer John J. Parsons, there is a wealth of information on Hebrew4Christians.com including thousands of pages of information, audio clips in Hebrew, calendars, weekly Parasha readings, "Table Talk" in-depth discussion questions about each Torah portion, and so much more. It's a terrific website, written and constructed by Brother John Parsons, a Messianic Jew who has devoted his life's work to this website, so please help contribute financially and assist him at https://hebrew4christians.com/About_HFC/about_hfc.html 
If you click on "Bereshit" you will come to this information box containing the Torah, Haftarah and Brit Chadashah for day 1:

Torah: Genesis 1:1-6:8
Haftarah: Isaiah 42:5-43:11
Brit Chadashah: John 1:1-14; Colossians 1:15-17; Hebrews 1:1-3
As you read these scriptures, God will breathe revelation to you!
Do this each day of the month. Tomorrow on 2 Shevet read parashah #2, "Noach." When you click on "Noach" you will be taken to a similar box listing the related Haftarah and Brit Chadasha scriptures. As you do this day after day, the Bible will begin to make more and more sense to you, because you are reading it all in the light of Jewish history! 
Be blessed as you read through the Torah, the Haftarah, and the Brit Chadashah, plus the Psalms and Proverbs each and every day. 
If you have time, also read one chapter from the Book of Acts each month. As you do, God will reveal powerful truths to you about Yeshua the Jewish Messiah, Who fulfilled all that was written by Moses, the Prophets and in the Psalms; and Who builds up and empowers His people by the Ruach HaKodesh (Holy Spirit) to be His spiritual Body of believers upon the earth.  
If you have time, also read through the Book of Revelation each month — for we are now living in the final days, scripture is being fulfilled every day, and these things are coming to pass even now, that Yeshua and His angels revealed to Yochanan (John) the beloved disciple!
Even so, come quickly Lord Yeshua!  Maranatha! 
Sincerely in the name of YHVH and Yeshua,
Dr. Steve and Cassandra Kuban
PS: I often record and publish songs for each day's readings from the Scriptures. At the bottom you can click links to four songs I recorded for "Day 1."
---
Here are the remaining Parashah for the other four books of the Torah.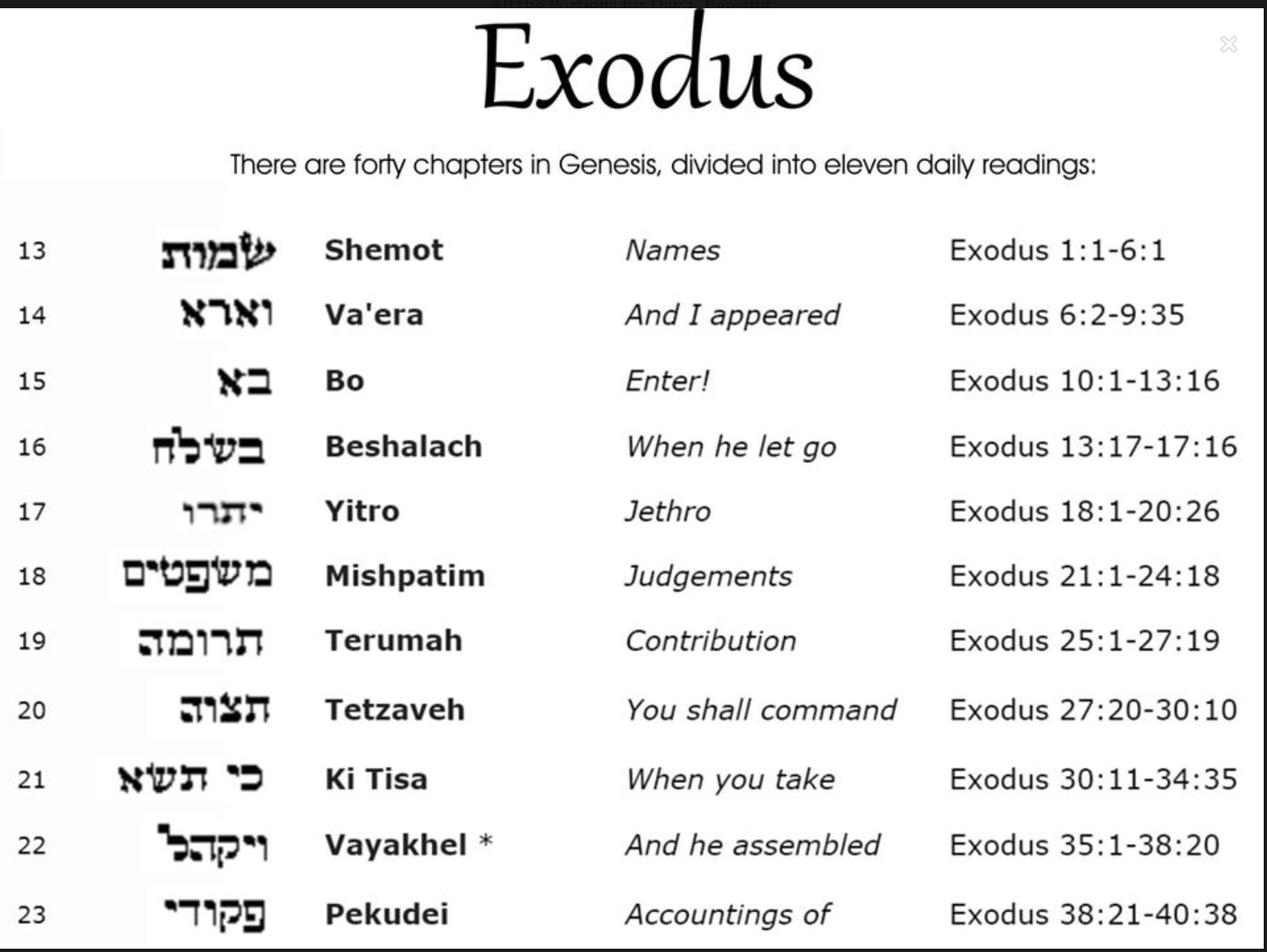 The eleven Parasha (portions of reading) for Exodus (Shemot)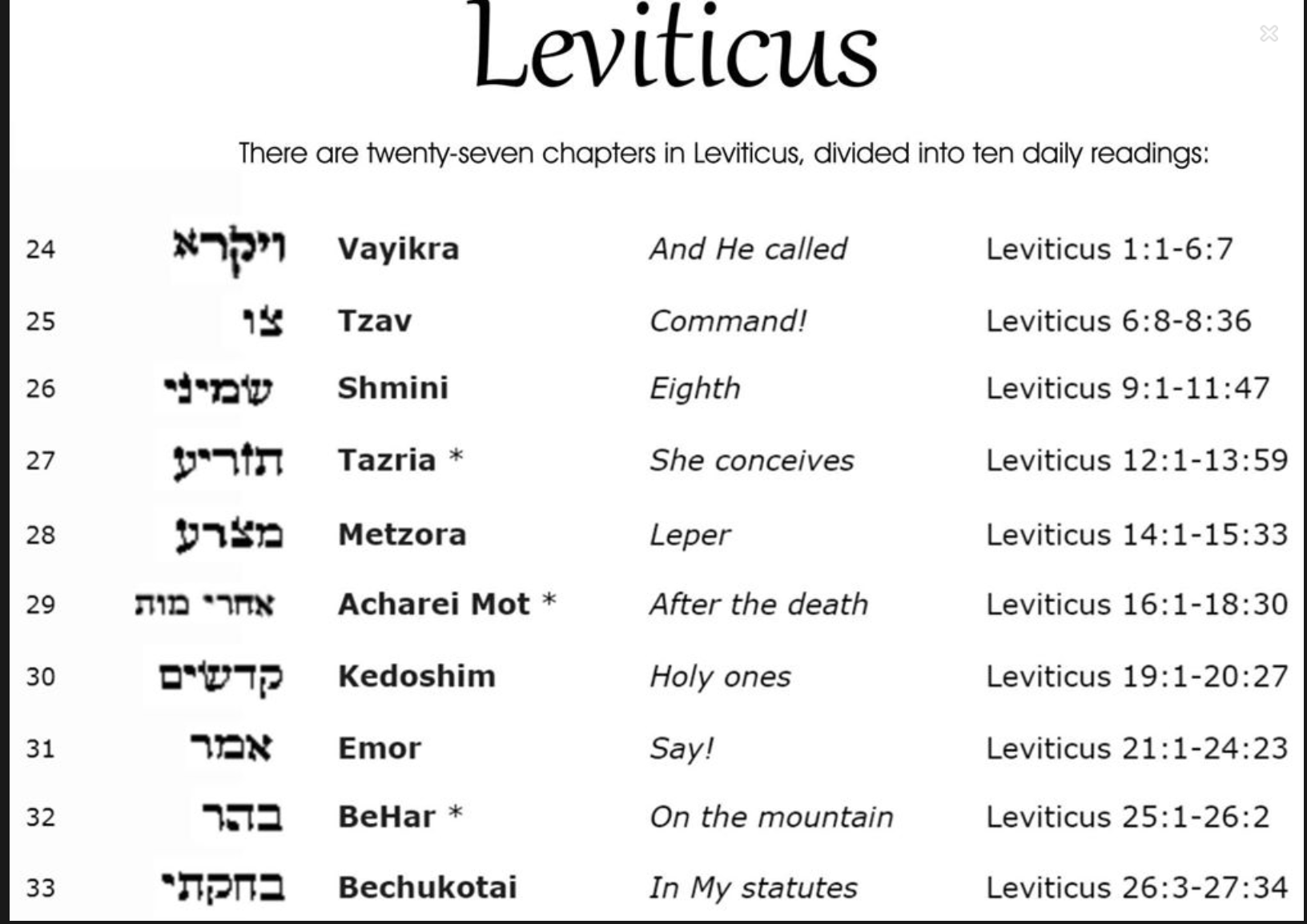 The ten Parasha (portions of reading) for Leviticus (Vaiyikra)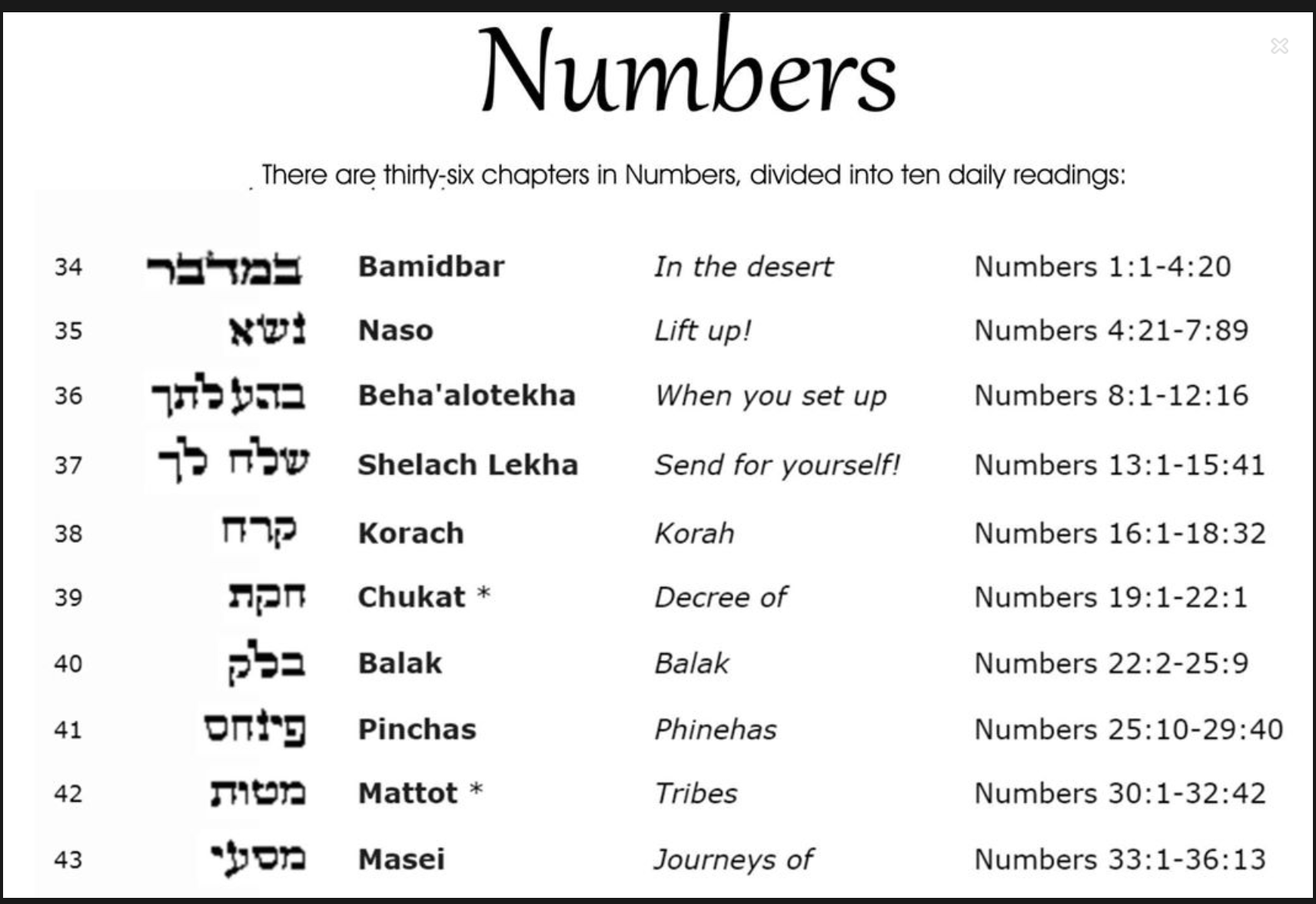 The ten Parasha (portions of reading) for Numbers (Bamidbar)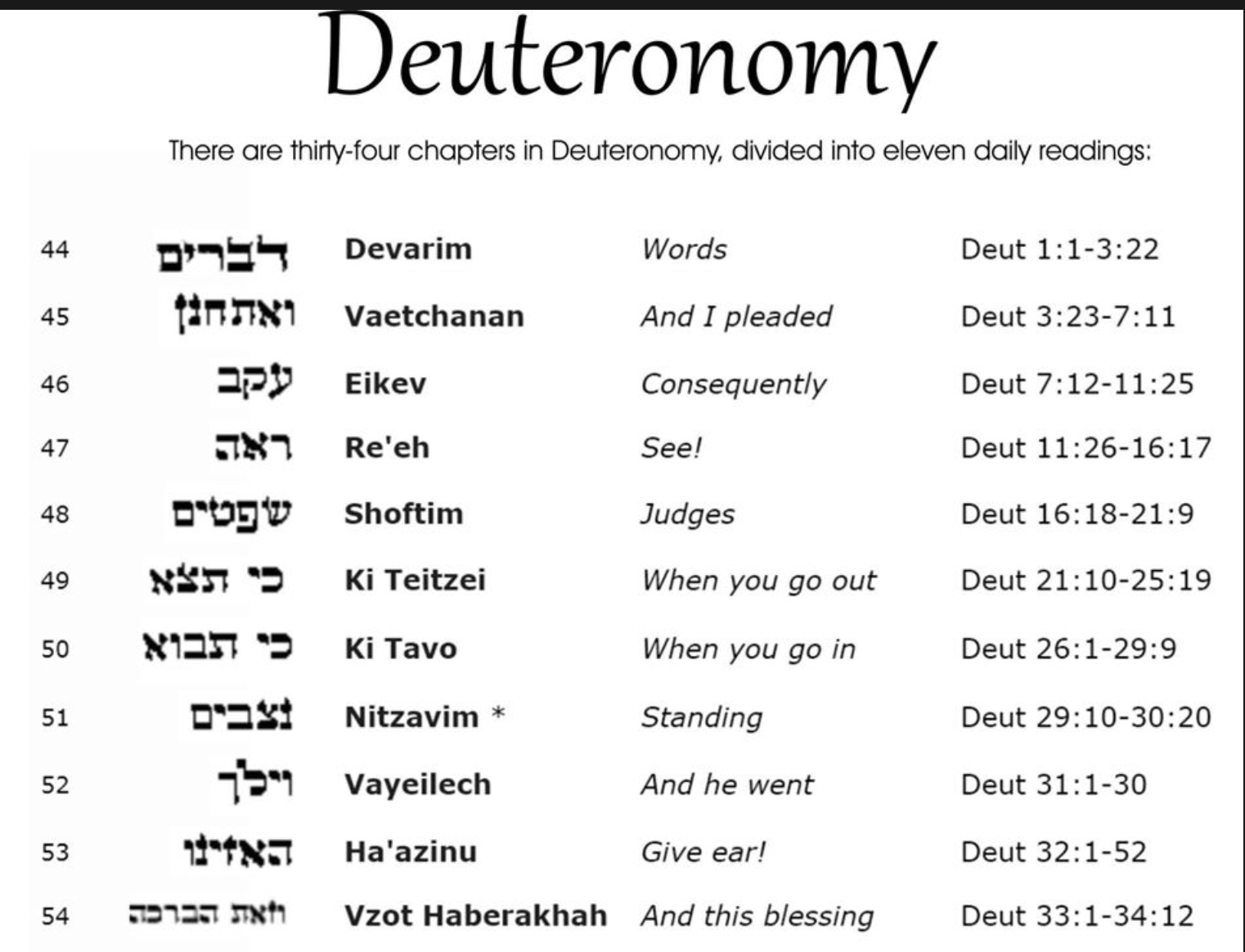 The eleven parasha (daily portions of reading) for Deuteronomy (Devarim) 
---
Here are some of songs from today's Bible reading portions, Day 1:
These were recorded live (eg on facebook live) so the sound that the camera picks up in the room is raw, mono, and unedited. You may hear keys and pedals clicking, shouts of joy, and the occasional mistake, which are all normal when doing a live presentation.
"Pro Audio" versions become available (with edited studio-quality stereo sound) at www.stevekuban.com/downloads. Currently there are 333 pro-audio tracks and 12 pro-audio albums available for immediate download.
Songs that get placed on physical CD's or DVD's are available at www.stevekuban.com/cd
What albums and songs are available at SteveKuban.com?
Currently our website offers 333 pro-audio songs, and 12 pro-audio albums, all available for immediate download.
There are 12 CD's and DVD's available for mail-out (4 factory-made, 7 pro CD-R's, and 1 pro-DVD).
He has produced 18 pro-audio CD's and DVD's since 1994, and is currently adding others.
We are currently adding tracks from several of Steve Kuban's older albums and recordings, including those released on cassettes in the 1980's.
As a witness to God's power, we are adding early recordings Steve made as a child, between ages 10 to 18, before becoming a Christian.
You can enjoy many scripture songs the Lord gives Dr. Kuban, Presently there are available about 333 songs and 12 albums in professional audio quality, plus links to many other live presentations he has done around the world.