In 1992 some prophets visited our church. Under the inspiration of the Holy Spirit they  declared over me: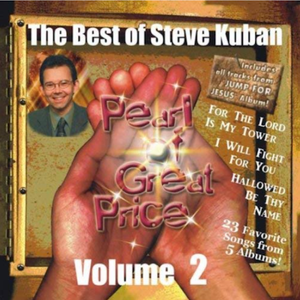 "I am going to inspire you, and you are going to write songs that will bring healing and victory and deliverance in the Name of the Lord!"  A few days later, while sitting at home worshipping, strumming my guitar late at night, I was meditating on some of the redemptive names of Jehovah. I began to sing a simple melody:"Hallowed Be Thy Name, Jehovah-God You reign. And You will never change, O Lord, Forever You're the same." The first name I thought of and sang was, "Jehovah-Nissi, Lord You reign in victory. Jehovah-Shammah, You are always there for me." 
Just then the phone rang. I didn't want to answer it. After all, it was 11pm, and I was in the middle of a private time of worship which I didn't want to get distracted. But, prompted by the Spirit, I answered the phone. The shakey voice on the end of the line was that of a man who, years earlier had lived down the street at one of my neighbor's homes. Bill said to me: 
"Steve, a few years ago I got involved with the wrong people, and ended up in prison. That's where I've been all this time. The people I thought were my friends, well, they deserted me quickly.  Tonight I was just released from jail. But I have nowhere to go. And it's cold outside. Nobody cares about me. But I remember you, Steve. You were always so good to me. So that's why I'm calling you so late. Do you think you couId come and get me, and could I stay at your  place tonight?" 
Well, it was 11pm at night. Here was a man who had just come from prison. I was in the middle of an anointed worship service, and he was a long drive away, and….well, you get the picture. I was just about to say to him, "No, Bill, I cannot tonight." When suddenly the Holy Spirit reminded me of the words I had just sung to him in this new song: "Jehovah-Shammah, You are always there for me!" 
Suddenly I realized my selfishness. Jesus had always been there, for me, whenever I'd needed Him. And here now was this humble man asking for my help, bravely calling me at such a late hour. I felt challenged by the Lord's example, and realized right then and there that I could be an extension of Jesus' love to this man. I told him, "Bill, I'm coming right now." I said a quiet prayer, "Lord, I hate to interrupt this inspired song-writing anointing! But the Lord assured me He would help me finish the song later. I put my guitar down, got in the car, and drove to fetch Bill. Bringing him back to my town, I was able to put him into a warm bed for the night. 
The Lord was faithful, and over the next few days as I meditated upon the other "Names of Jehovah" which I had studied and memorized from the Bible, each one fell into place, and this very special and comforting song was written and completed. It has indeed become a very special song of affirmation to those in affliction, and a faith-building tower of strength to those who run into the Name of the Lord while singing it.
HALLOWED BE THY NAME 
Steve Kuban (SOCAN) 
© by Steve Kuban Music 
CCLI # 1472643 
*Hallowed be Thy Name 
Jehovah God You reign 
And You will never change, O Lord 
Forever You're the same 

1.Jehovah-Jireh 
You supply my every need 
Jehovah-Rophe 
Perfect health You give to me * 
(*Repeat chorus after each verse) 
2. Jehovah-Shalom 
You're the One who gives me peace 
Jehovah-Rohi 
My faithful Shepherd leading me * 
3. Jehovah-M'Kaddesh 
You're the One who makes me clean 
Jehovah-T'sidkenu 
Imparting righteousness to me * 
4. Jehovah-Nissi 
Lord, You reign in victory 
Jehovah-Shammah 
You are always there for me *
 
TO GET THE FULL ALBUM
Steve's Official Store: Download here ♫ 
iTunes: Visit here ♫ 
Amazon: Visit here ♫
Spotify: Visit here ♫