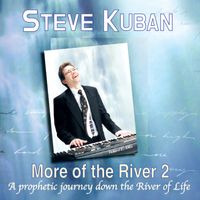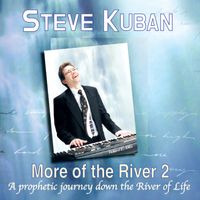 Lyrics
JESUS SINGS (RAIN O GOD)
©by Steve Kuban (spontaneous song)

(Introduction)
The Lord says He wants His church to arise with a new song, a new song that will testify of Jesus. In Hebrews 2:12 it says that Jesus sings....

In the midst of the church, 
Oh, the Spirit of the living Christ
Is alive and singing through His people
Like a mighty skilled musician, the praises ascend
And the rain falls down to the people of the land

Rain, O God, rain, O God, rain O God
Let the streams and tributaries
Be filled with heaven's fragrance and power
As the clouds are gathered
As the prayers of God's people arise
He will break forth the heavens and bring a mighty powerful tide
He will bring forth the river of God upon His bride!


THE RAIN AND THE RIVER ©by Steve Kuban (vision) 1:29

Just ask Him now to pour out the Spirit of the Lord. I see in my heart, the heaven open and the rains are pouring down. And upon the mountains, they receive the rain first, and the rain pours down upon the tributaries. And as the rain from God continues to flow with that refreshing touch of His life, the rivers flow and ascend, and now they descend down upon the people. And the rivers increase in fullness, the rivers increase in power, as they make their way down through the valleys. And the liquids of God pour down forth and begin to nourish and replenish all the areas that need their life and health from the river.

And the river of God will flow to the people. And as praise and worship arises to His throne, the clouds gather. And in the purpose and the timing and the destiny of God, He says, "Now, I will rain upon the people." And that's our cry, Lord, that you would rain down upon us. Holy Spirit, that you would flood upon us. And wind of God, that you would blow. And that you would sing, Lord Jesus, sing in the midst of Your church, sing in the midst of the people. Let the testimony of Jesus be the spirit of prophecy. Let the testimony of Jesus be the spirit of prophecy. He who has ears to hear, let him hear the songs of the Lord.